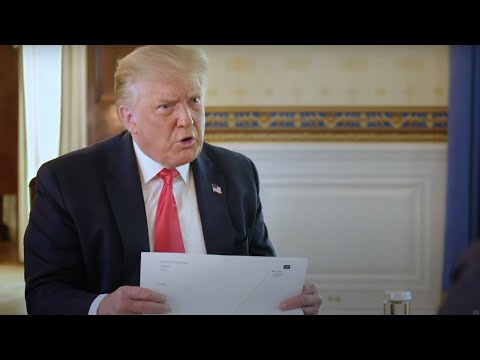 ​​​​​​
[email protected]
: "Oh, you're doing death as a proportion of cases. I'm talking about death as a proportion of population. That's where the U.S. is really bad. Much worse than South Korea, Germany, etc."
@realdonaldtrump: "You can't do that."
Swan: "Why can't I do that?"
Trump doesn't like briefings that aren't simple and telling him what he wants to hear, and what he wants to hear is that the Covid thing is actually much better than is being let on. So briefers tell him that our mortality rate per confirmed cases is better than elsewhere. What's not said is that we are testing everywhere because we have so many cases, where as many countries are only testing people who get sick.
The longer version is even better. The interviewer tells Trump 1,000 people are dying a day, Trump doesn't like hearing that.
Trump also doesn't like hearing that many more people are dying here in the USA than in other countries, he got all mixed up in trying to fit the mortality vs confirmed cases, in his head he has translated that into "not many dying here"
One of Trump's finest ( or worst) attributes is that he isn't consciously lying he really believes what he says, and if someone intrudes with reality they must have ulterior motives and can simply be bullied or shouted down.
Except the pollsters, he is beginning to believe them.