Jimbo has suggested we all should post more. So, here's one about water. What are your plans for being out of water at your home? Are you prepared?
My family relied on well water for many years when I was young. The well was about 33 meters deep and an electric pump was used to fill a pressurized holding tank. The small well house contained all the equipment and was near the front of our yard. This is of course a typical setup for rural homes and many of you may have something similar.
We had a drought one summer and the well ran dry. I don't remember much other than my Dad having to bring water home from work every day. He certainly was happy when the city water line was extended down our road.
Here's a graphic of a typical rural home that uses well water.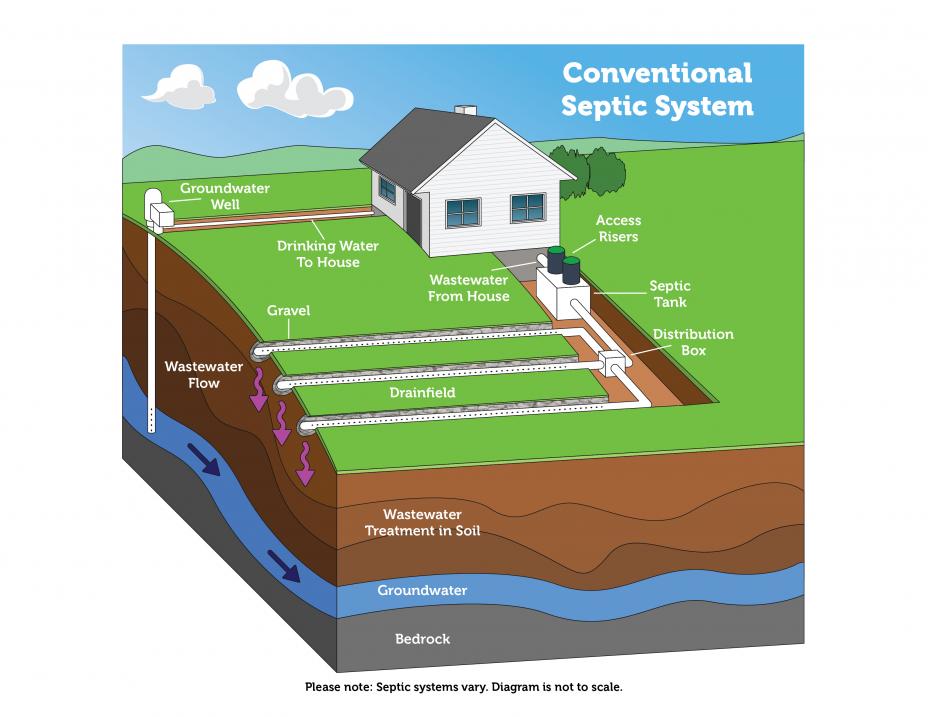 We're on city water at my home. This week, there's been some work done on the water main in front of our house. First it was cracked during excavation and that leak had to be fixed. Unexpectedly, we were without water for several hours. A few days later, the water was off a second time to make an extension to the pipeline and we had a couple of days notice. Our response to those short outages were different and it gave me a chance to check out a couple of backup plans.
UNEXPECTED OUTAGE:
When the water was suddenly off, PigHuntress came into my home office with her hands on her hips, very unhappy about the situation! I asked her to calm down and I walked outside to talk with the construction crew. In previous days we've developed a rapport and I've made friends with the company's owner. He explained the problem about the leak and said it would be a few hours before getting the temporary patch in place. OK, so that wasn't too bad, especially since the leak was on the water company's side of the meter.
Fortunately, PigHuntress had earlier been sunbathing in the backyard and she likes to have a large inflatable pool of water to keep cool in. I just retrieved a bucket of pool water, hauled it upstairs and told her to use it to refill the toilet tank after any flushing. We always keep plenty of bottled water on hand in the basement for drinking, no clothes washing was needed, and the water was back on before sundown. There was little disruption to our routine. Without the pool water, I would have retrieved some toilet flushing water from the stream about 50 meters from my garage.
EXPECTED OUTAGE:
We had a chance to prepare for the next water outage scheduled for a 7 hours duration to tie in the water pipeline extension. Here's what we did the night before:
> Washed all the dirty clothes and dishes
> Took our showers before going to bed
> Filled coolers with water and stored them in each bathroom to refill toilet tank reservoirs
> Filled a 7 gallon portable water tank and added a few drops of bleach to make sure it was sterile. That would be used at the kitchen sink
> Filled several 32 ounce containers and placed them in the refrigerator for drinking and cooking
> Bought a 10 pound bag of ice and put it in the downstairs freezer.
https://www.amazon.com/Reliance-Prod...5692986&sr=8-2
.... Do you have any plans for when you lose water at your home? If so, please let us know...